main content
Forest overnight accomodation
Winter break: Forststeig and forest overnight accomodations are closed until the beginning of April 2022.
From mid April until mid October, Saxony Forestry Services provides select forestry huts and rest areas in the Elbe Sandstone Mountains (on the left side of the Elbe River) as trekking huts and bivouac spots where hikers can sleep in the forest.
General information
In addition to the code of conduct and terms of use (link to trekking huts and bivouac spots), the following general guidelines apply:
Hiking huts and bivouac spots can only be reached by foot or by bike over long distances on forest trails. Guests are not permitted to drive there with motorised vehicles.
Every newcomer must be provided with shelter until all available sleeping spots are occupied.
Priority is given to families with children and long-distance hikers.
Usage of a trekking hut or bivouac spot is only permitted for a maximum of two consecutive days (one overnight stay).
Before heading out on the trail, guests should get up-to-date information and proper equipment. Available offers can change at any time.
Due to limited capacity, the trekking huts and bivouac spots are not intended for group trips or organised events.
The operation and maintenance of the huts and spots is part of the operational tasks of Saxony Forestry Services. This is why they are outfitted according to basic forestry operation standards to ensure basic forestry operation functionality.
Saxony Forestry Services can close the access route and usage area due to weather-related or operational reasons. Saxony Forestry Services provides information about operational occupation of the huts, which would exclude shared usage by forest visitors, online on their homepage under "Current news".
Overnight usage of trekking huts and/or a bivouac spot requires a maintenance contribution in the form of purchasing and validating a trekking ticket (see ticket).
Important information before starting a hut or bivouac tour
Find out in advance how the huts and bivouac spots are equipped, whether the huts and spots are open and what you need to bring.
Note that the huts, bivouac spots, facilities and services can change. Always bring warm and waterproof clothing as well as a tarp, so that you are prepared for sudden changes.
Always follow rules of conduct when using the trekking huts and bivouac spots and when enjoying recreation in the forest and in nature.
Buy a sufficient amount of trekking tickets before starting the hiking tour.
Get informed about the region, forest and protected areas, weather, current forest fire hazards and trails in advance. Saxony Forestry Services employees are happy to answer any questions.
Information for group trips and organised events
Due to limited space, the trekking huts and bivouac spots are not intended for group tourism. You can find alternative accommodation as a group through the Saxon Switzerland Tourism Association or under our category "Accommodation".
Organised events also require separate request and permission from the Saxony Forestry Services. Find more information for event organisers at the following link:
Sachsenforst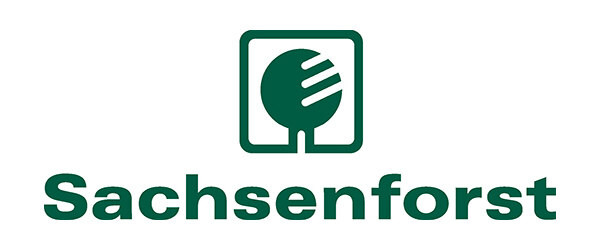 E-mail: poststelle.sbs@smul.sachsen.de
Website: www.sachsenforst.de
Lesy Ceske Republiky

E-mail: lesycr@lesycr.cz
Website: lesycr.cz